[I've] decided to start transitioning and to stick it out. I was wondering how safe you thought it would be to just keep my hair braided (cornrows) and just wear long-term wigs. My thought was that I could still take care of my own hair since I could just take the wig off, but that I wouldn't have to style my hair every day because I had a wig. I have no idea what I'm doing when it comes to my hair. I've just learned how to make sure I get all the shampoo out of my hair when I wash it. I can't do ponytails, I don't have time to straighten it in the morning, and I work out four times a week, so I'm feeling a little helpless. Also, with the state that it's in at the moment (thick and matted roots, straight everywhere else), I'm not sure what else to do." – Courtney
Transitioning to natural hair with wigs can actually be a great thing to do if done properly. With a wig, you can maintain a regular cleansing and deep conditioning regimen (we recommend every two weeks for those with normal scalps) for optimal hair care with none of the extended style or wear time that comes along with other protective styling options at the expense of the condition of your natural hair.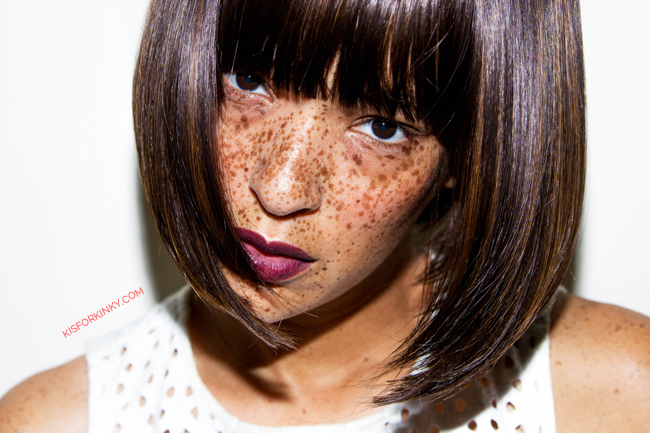 TIPS ON TRANSITIONING TO NATURAL HAIR WITH WIGS AND HALF WIGS
Be sure the wig is a good fit to reduce friction and breakage around your edges and make sure that you always wear a wig cap so that you don't risk the wig combs or clips ripping out your hair. Also, it's important to make sure your wig is secure so we have no blowing off in the wind or other with activities. Clips and combs? Yes. Glue? No, no, no.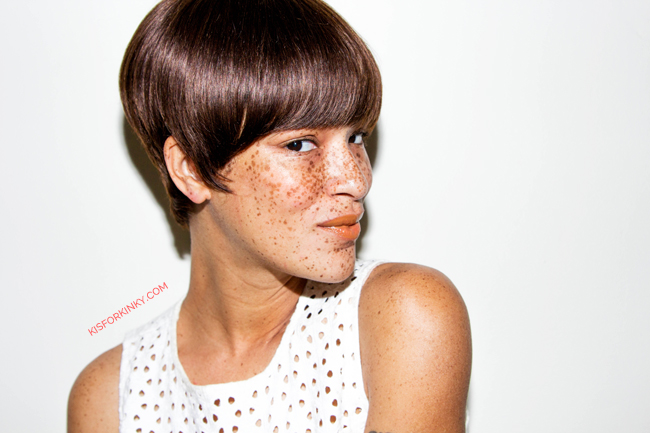 Don't be afraid to try something fun and new. Many naturals are hesitant to "return" to straight hair after going natural for fear of being judged or [fill in the blank with something that should not matter], but as you can see from Nikia's beautiful short hair transformation with her wigs, wigs can offer you a variety of fun and sexy looks with versatility and absolutely no commitment. Your natural hair, your money, your wigs rules. (In case you're wondering, Nikia is wearing FreeTress Equal Cosmos and Outre Dubie Bowl Cut)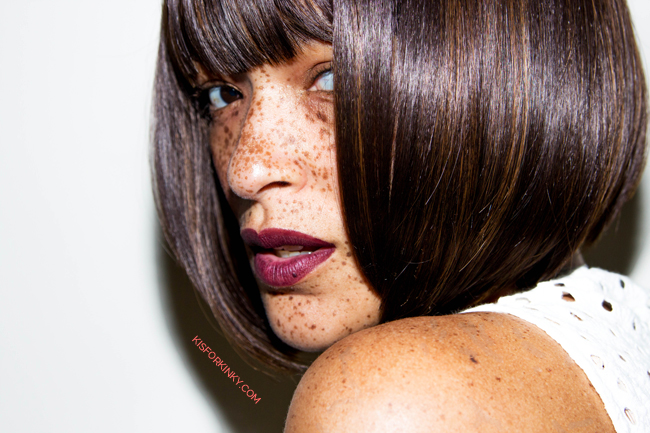 Now, if you are daring enough, a big chop would make your hair life much easier as you'd have the one hair type to learn and are able to get to know and care for your hair without the added styling and detangle time required to prep your hair for your wig.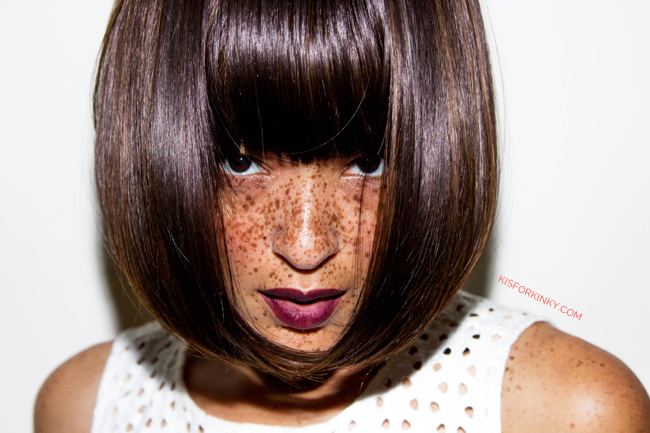 Short hair is every bit as fabulous as long hair, plays up our unique beauty, saves us styling time and gives us back living time! So don't fret about that and do what will make you feel most confident, beautiful and best fits your lifestyle at this stage in your natural hair journey. Find yourself a good stylist or barber, get your chop on and have products on standby to leave in your hair. Shea Moisture Curl Enhancing Smoothie and Jane Carter Solution Nourish And Shine are universally good on all curly and kinky hair types as introductory natural hair products.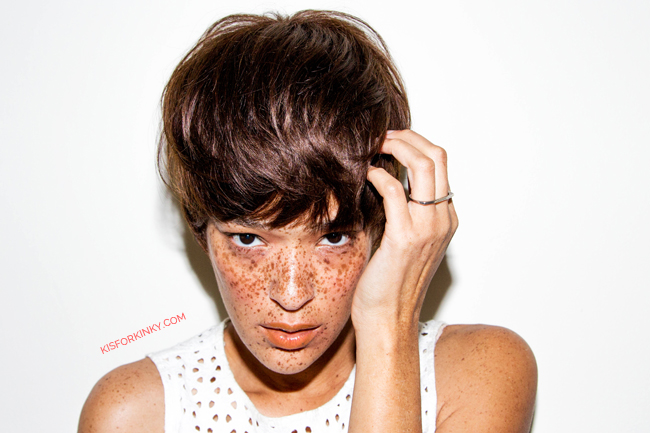 As for big chop hair styles, finger coils look darling on all teeny weenie afros (TWA) and will give added texture to kinkier hair that doesn't curl, coil or clump giving it a styled appearance. For more hair care tips, read our articles (some to get you started on your healthy hair journey are below) and also check out YouTube for hair style examples that you can try. Take your time and try not to become overwhelmed. Many of us were where you currently are and we made it out alive and with heads full of hair to show for it. The journey can be challenging at times, but make sure above everything else you have fun.
What Is The Difference Between Coarse And Kinky Hair?
What Does Race Have To Do With Hair Products?
How Do You Moisturize Naturally Curly And Very Dry Hair?
How To Stop Being Frustrated With Your Natural Hair
5 Ways To Tell If You?re Using The Wrong Hair Products
Combs 101: The Best Combs For Your Curly Hair
Hair Brushes 101: A Guide To Your Perfect Hair Brush(es)