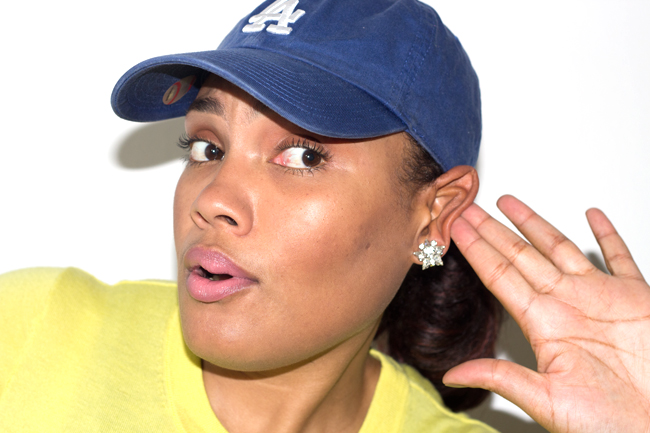 Her name was Johnnie Mae and she was a strong Texan who could whip up a pot of the meanest chili you ever tasted, all while looking good doing it. Johnnie Mae was my Great-Grandmother. She was from an era where throwing on a splash of jewelry glam was as commonplace as drinking coffee in the mornings. A time where gloves were never left at home and to mix match your hand-bag and shoes was offensive.
These earrings belonged to her. She loved jewelry, fine or costume, and she would wear it all (and often together in her later years). Johnnie Mae loved the extra glam, the sense of style, an etch of class a piece of jewelry added to your carefully constructed ensemble.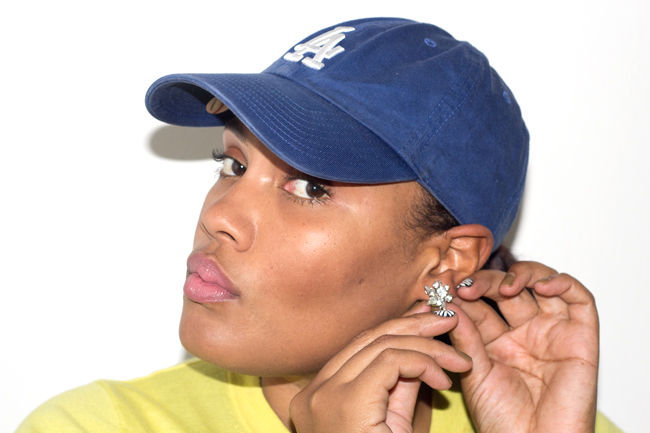 The earrings are my gateway to an ultra feminine, glamorously well-put together past. I can throw them on with just about anything and my look will soften and shine. My eyes light up. I see why Johnnie loved them so much. I keep them tucked in my purse, just in case I need to dress it up a bit in an instant. I may have on a baseball cap, pair of jeans, and sneakers but when I throw these earrings on, I may as well have on a couture Chanel gown circa 1950s (or at least that?s what I imagine) and my persona follows suit.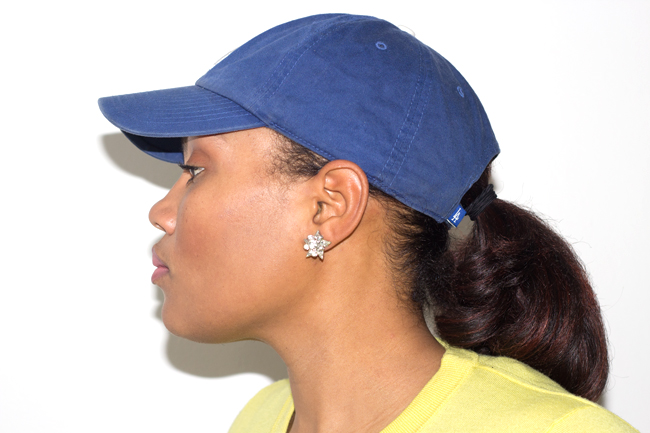 I was wearing these on one of our shoots for K is for Kinky. We were just wrapping up Adrienne's Glowing Winter Skin video, and I saw how beautiful she was, but I thought she could use a final touch, a bit of Johnnie Mae Glam. I took them off of my ears and handed them over. After she put the earrings on and we all thought she looked stunning. White tee, pink and grey scarf, a beat face and these earrings. We had a beautiful row of earrings that's we'd put together the night before for her look. Brand new earrings with the tags still on, but these, these were the perfect fit. They were special; the styling surprise that everyone loved. These earrings are magical.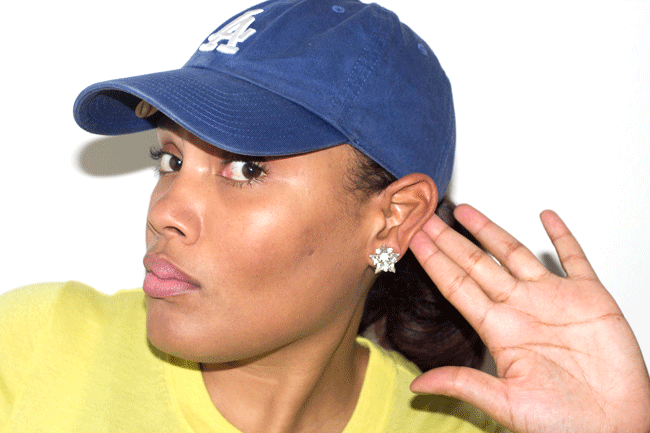 I often see costume jewelry in many stores today with a price tag that makes me smirk and chuckle. The quality is sub-par to the costume jewels of the past that gave every woman a chance to shine and feel like the only woman in the room. I choose to stick with vintage costume jewelry because of the quality but mainly because of the history a vintage jewel leaves behind and the hunt to find the right piece. Fortunately, my hunts never go far. Johnnie Mae left me a plethora of fun jewelry to fit every occasion. When she left my family and I at 98 years young, she knew that with her costume jewelry my excitement would never die, I would usher her style into a new generation. We were kindred spirits.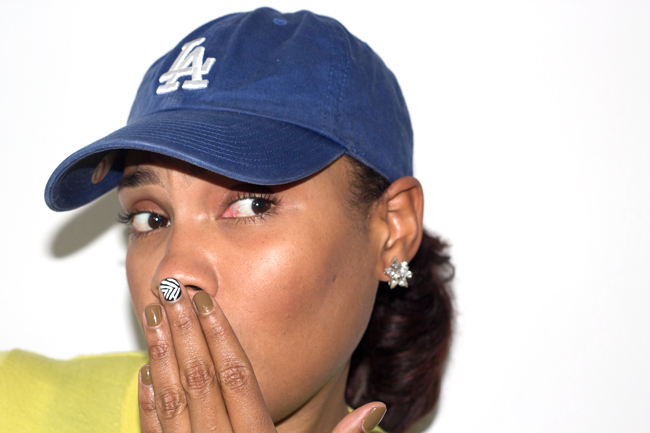 Do I like to browse the jewelry sections at Forever 21, Topshop and Bloomies? Of course I do, as any red blooded fashion lover would. But I like to shop the baubles Johnnie Mae left for me best with a good thrift store following right behind. There is something about a heavy piece of vintage jewelry that does it for me every time. The original purpose of costume jewelry was never meant to be passed down through generations. They were for fun, for Saturday nights shaking a tail feather at the sugar shack or blues club and repenting the next morning while dressed up in your Sunday's best. But yesteryear's "cheap" is far from today's fast fashion, one season lasting "cheap" and these earrings have stood the test of time.
Our grandparents had access to quality that we have to now pay lots of money for. I never forget that and because I don't forget, when I get dressed and need that final touch, I know that almost anything Johnnie Mae gave to me will work. Don't underestimate the power of your mother or grandmother's jewelery box. It probably holds many treasures that you'd never image. Get dressed and put on a pair of her earrings, a necklace or even an pair of her favorite shoes and watch your outfit come to life.
– Paris McCoy